Startup Nation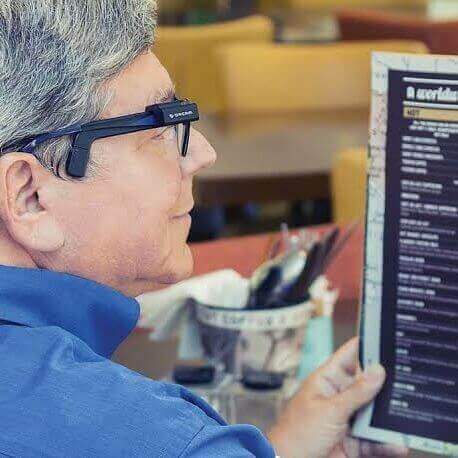 In the past few decades, the world has seen the emergence of countless startups which have dominated today's market, but one small country has proven itself to be at the forefront of startup culture today: Israel. With a population of merely 8 million people, Israel has come to be known as the 'Startup Nation", with over 6000 active start-ups and more venture capital per person than any other country in the world. Fearless and bold entrepreneurs combined with strong backing from the Israeli government have given rise to countless successful and innovative startups.
One such thriving startup in the Israeli startup ecosystem is OrCam, which is focused on developing and manufacturing assistive technology for the visually impaired. Its main product, MyEye, allows users to instantly and discreetly read printed and digital text aloud and recognize various objects like faces, all in real time.
OrCam is a "Unicorn", a term used for startups whose valuation before it goes public is at least a billion US dollars. Founded by Prof. Amnon Shashua and Ziv Aviram, Orcam has shown tremendous growth and success and had recently raised $30.4 million by selling an approximate 3 percent stake, taking the amount raised by investors to a whopping $130.4 million and its valuation to just over 1 billion US dollars.
Aviram, the co-founder of OrCam, was also the co-founder of Mobileye, an autonomous driving company bought by Intel for $15.3 Billion. His experience, willingness to adapt, commendable business strategies and wise use of funds coupled with a revolutionary product have made OrCam the success it is.
Prof. Amnon Shashua and Ziv Aviram came up with OrCam in 2010 with the idea to bring together Artificial Intelligence and Wearable Technology to make something revolutionary for the blind.
In the year 2013, they came up with their first product called OrCam MyEye - a device that you can mount to your regular pair of glasses and can read you anything from the morning newspaper to a restaurant menu. The company has kept its focus on making their products easy-to-use and affordable. The latest version of their products, OrCam MyEye 2.0, helps to navigate through the world without much complexity. In addition to what the MyEye 1.0 could do, this device can recognize faces, identify products and even barcodes.
Orcam has surpassed all its expectations and has shown that it's never just about the product, it's about how the product is marketed and sold, how well trained are the employees and most importantly visibility and presentability.
Orcam is just one of many such examples of the flourishing Israeli ecosystem. The Israeli startup culture is truly an inspiration to other countries how to nurture and expand their own startup ecosystems and the size of the country or its economy is not a constraint.
---